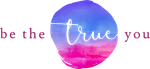 The True Divine You Course
Finding Strength, Purpose and Joy in Your IDENTITY
Identity is a big deal!
In fact, in 2017 identity theft cost Americans over
$540 million out of pocket expenses,
and it's estimated that there is a
new victim of identity theft every 2 seconds.
Identity theft can be very painful!
However, not knowing your DIVINE IDENTITY or
who you truly are at the core can be just as painful!
Did you or a loved one lose their IDENTITY in 2020?
Or maybe like teens, have faced an IDENTITY CRISIS recently?
We have some profound and powerful support
for you or a loved one
to discover and remind you of who you truly are.
JOIN The True Divine You Online Course
Beta Test by April 1, 2021